To secure a home for arts and cultural activities in Anderson, Geneva Stewart (Mrs. Byron) and Nellie Alford Hill embarked on a search for the right location. In 1966 Mrs. Hill donated the building and surrounding grounds at 226 W. Eighth Street, in memory of her parents Mr. and Mrs. William John Alford.  It was called The Alford House of the Anderson Fine Arts Center (AFAC). The Alfords, originally from Pennsylvania, moved to Anderson in the early 1890s during the Gas Boom. Alford was a prominent businessman who established the Wright Shovel Works and was active with several other businesses in Indiana. The home was originally built in 1870 as a residence for N.C. McCullough, founder of the Citizens Banking Company.
For 30 years at that location, the reputation and collection of the center grew. Art classes, exhibitions and visiting artists were very popular with the community. Visitors enjoying an exhibition on the first floor may have heard a tap-tapping from above as ballet lessons were taught on the second level. The AFAC's involvement with the Historic West Eighth Street Festival was a top draw. An acre and a half of lush green lawn was a drawing point, often providing ideal space for concerts, theatrical performances and special events such as an ice cream social, the center's first fundraiser. This social grew in scope to become an annual Fall Festival of the Arts boasting 80-90 artists booths and a magnificent flea market with treasures, such as original oriental rugs and silverplate candelabra.
Andersonians will remember the inimitable Stanley Guilkey whose passion for the arts, culture and historic preservation was vital to the growth of AFAC. His unwavering commitment to service on the board of directors helped gain momentum behind the idea of AFAC acquiring a new location. A former Carnegie library building built in 1905 had been shuttered for nine years, yet it appeared to be ideally located to take on a new role.
The director and board embarked on successful fundraising and restoration projects. Beginning with a half-million dollar donation from a couple, followed by the Build Indiana Fund and a capital campaign (led by Marilyn and Jim Ault), the arts center was off to a strong start in obtaining funds to support a $2 million restoration project.
There were leadership donors and a brick campaign. One could purchase an engraved brick and pay for it over time which allowed anyone to participate and be instrumental in helping see the project through. Within a fairly short, time, the beautiful 1905 Beaux-Arts Neoclassical building would once again open its doors to serve the public in a new role as the Anderson Fine Arts Center (May 1998).
Now known as the Anderson Museum of Art (AMOA), activities include a wide range of exhibits, events and classes in addition to hosting weddings, receptions and civic activities. Upon visiting the center, it is evident that the director, staff and board remain committed to the mission of enriching the community through the visual arts.
Click here for an overview of the restoration project.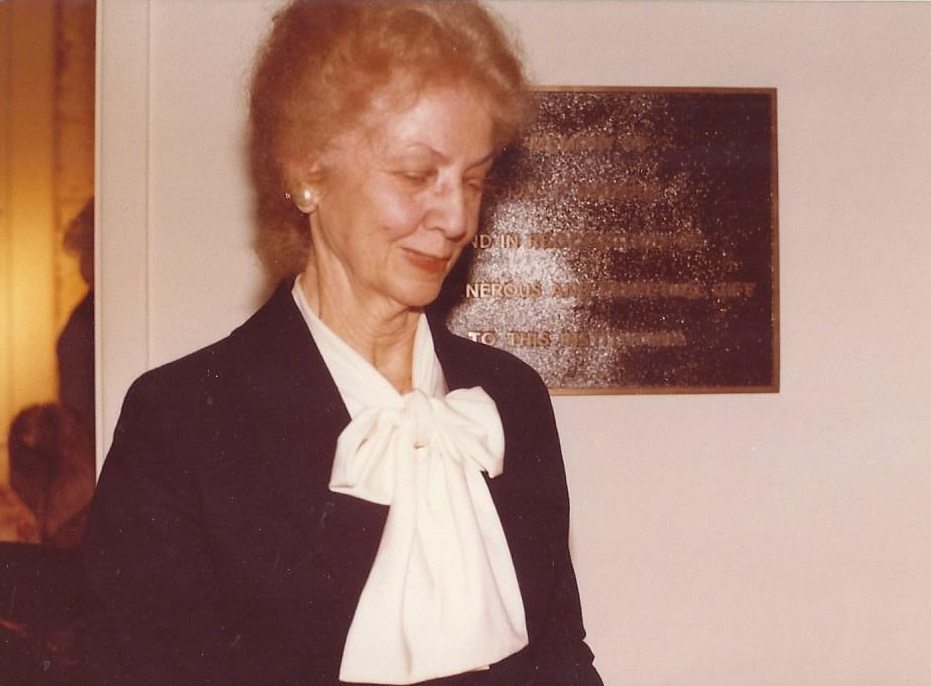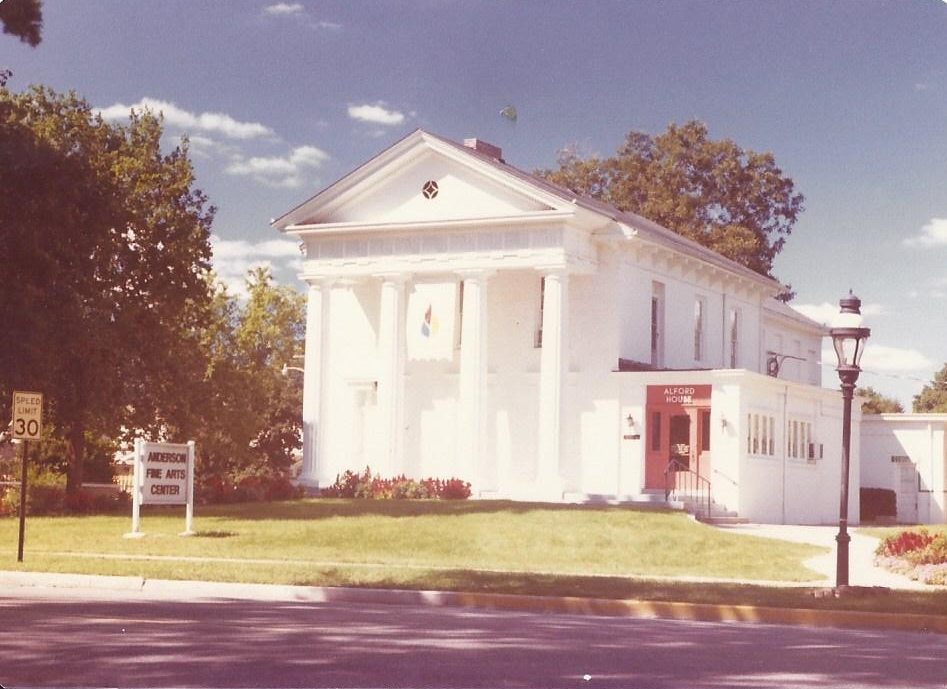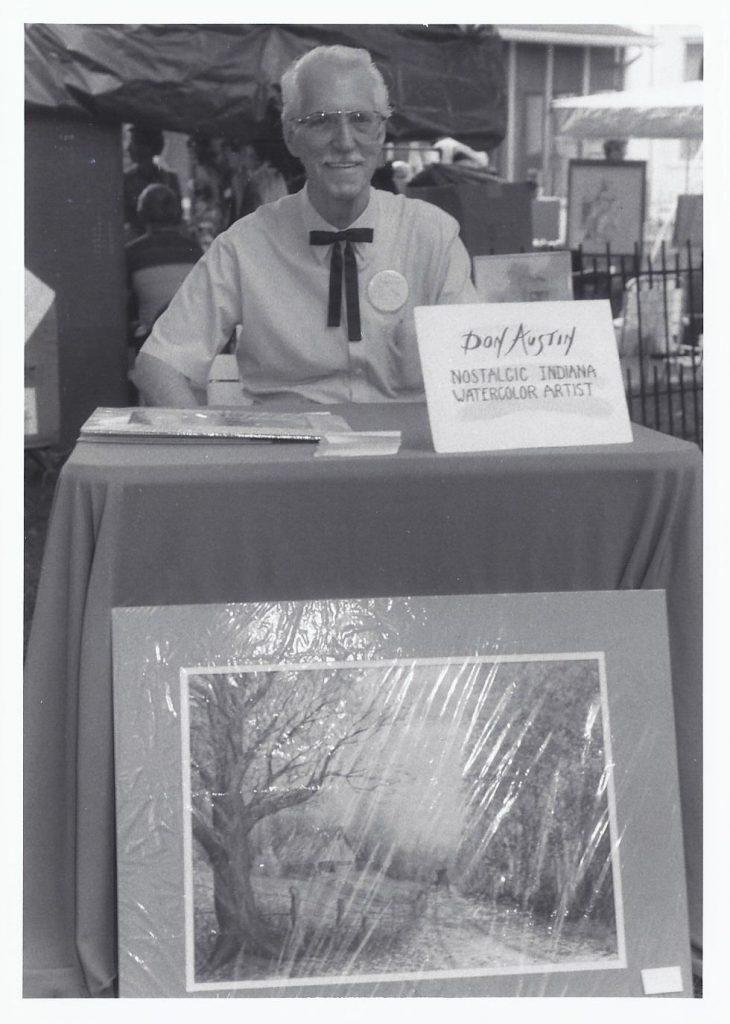 Local artist Don Austin with a booth at the Fall Festival.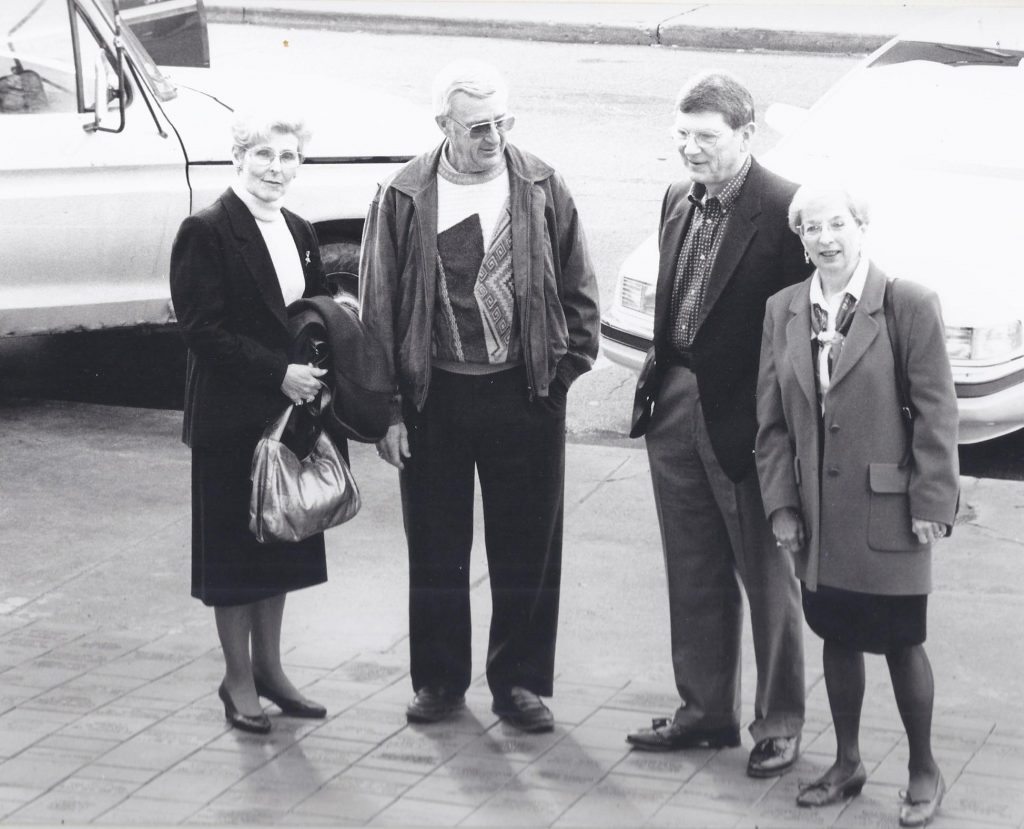 Some of the many donors that have supported the Carnegie project: Maggie and Steve Stephenson and Jim and Marilyn Ault.