What is your background? Do you have a degree or are you self-taught?
I have a Bachelor of Science in Art Education from Ball State University.
How did your life as an artist first begin?
My artwork started out as an "artist trade" between some students of mine and myself.
What does your art aim to say to your audience?
I'm just trying to communicate how I see people, beyond just physical appearances.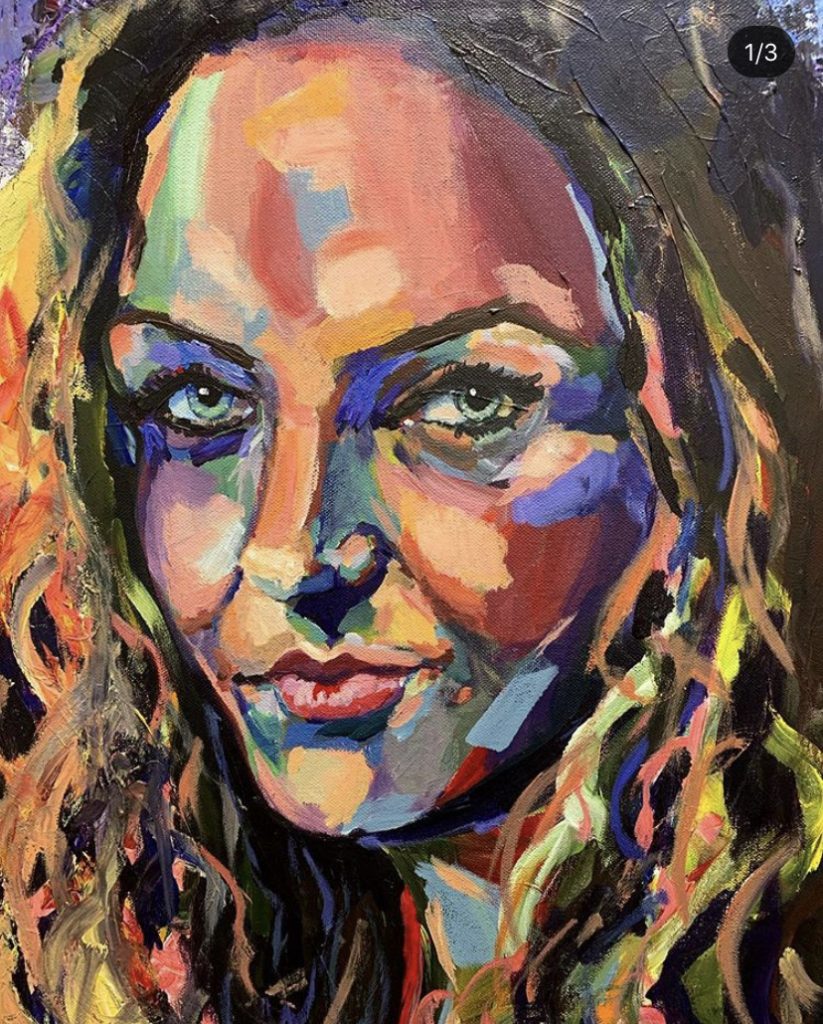 Who has been your biggest influence?
Pollock, Klee, Munch, and those around me.
How has your practice changed over time?
I'm taking more time now, without a sense of urgency. I approach my work more confidently now.
What is your favorite time period of art?
Do you have a favorite work of art?
"Right Bird Left" by Lee Krasner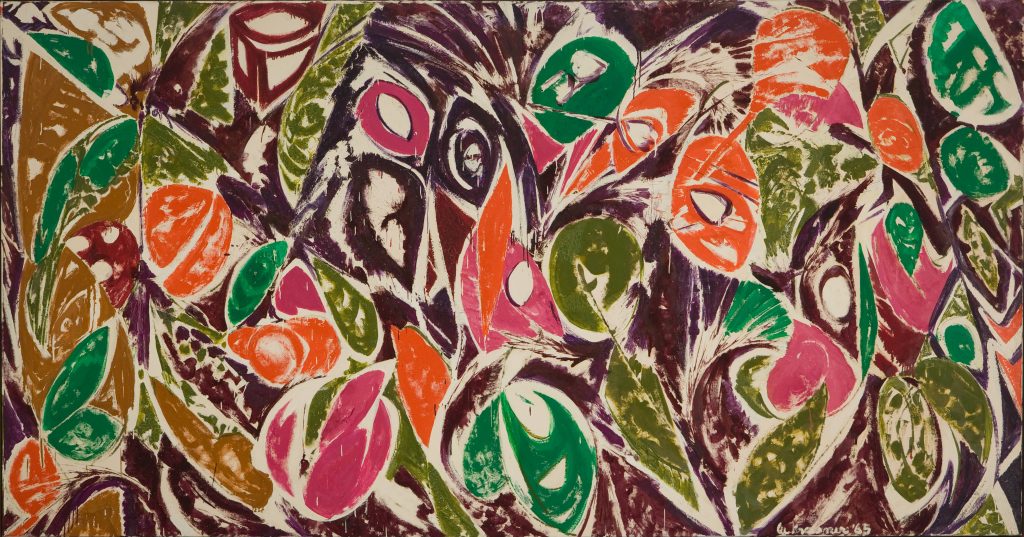 AMOA owns a series of three prints called the Primary Series by Lee Krasner (an American abstract expressionist painter, with a strong speciality in collage, who was married to Jackson Pollock.)
Any tips for young and upcoming artists in navigating the art world, especially locally?
Be fearless, be thirsty to always learn more, and keep your mind open to all experiences.
How can we see more of your work?
You can find me on Facebook, Instagram, and YouTube – @samsonhunckler
What is a fun fact about your self!
I have deaf parents, so my first language is American sign language (which has been a major influence on my art because of the amount of body language involved with ASL.)
Related Art Projects for Kids!