Drawing, Painting, Printmaking, and Glass Beads
What is your background? Do you have a degree or are you self-taught?
I have a Bachelor of Science and a Masters in Art and K-12 Education from Ball State University.
How did your life as an artist first begin?
I was drawing guppies on the wall at 2 years old.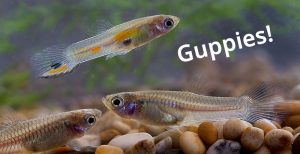 What does your art aim to say to your audience?
Emotion and soul. My subjects are often people and animals, anything with a face.
Who has been your biggest influence?
I decided to be an art teacher just like Mr. Bullock when I was just 6 years old.
How has your practice changed over time?
I am retired and spending more time creating in my studio, finally!
What is your favorite time period of art?
All periods from cave paintings to the 1980s.
Do you have a favorite work of art?
Jamie Wyeth's paintings of animals.
Any tips for young and upcoming artists in navigating the art world, especially locally?
Work, hopefully it's an art related job. Connect with other artists, create and exhibit your work.
How can we see more of your work?
I show locally, I have art at Gallery 119 and Made in Muncie.  I would like to be juried into the Indiana Artisans in the near future.
What is a fun fact about your self!
I am a Middle Eastern and Polynesian Dancer and part of several local dance troupes. I have taken classes from the best.
Related Art Projects for Kids!